We can safely say it's The Year of the Woman when Bridesmaids dominated the box office and Kristen Wiig's Annie proved that a comedy star isn't always Seth Rogan in sweatpants. Television has also followed suit with comedies like The New Girl starring unstoppable quirkster Zooey Deschanel and 2 Broke Girls with Kat Dennings throwing witty barbs at diner customers who have the audacity to demand prompt service.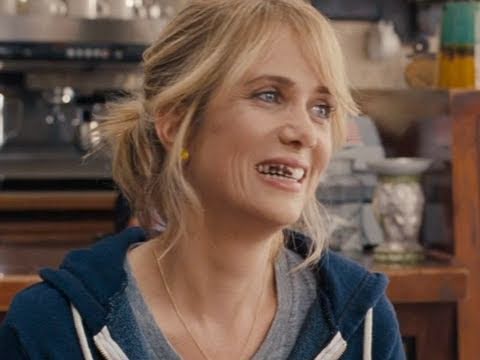 The Most Successful Woman in Comedy
The trend is continuing with the success of Girls on HBO. The praise has been effulgent (a word I had to look up to properly describe how incredible the reaction was). Girls follows four twentysomethings living in New York.
I'll run down the characters real quick. Watch. HANNAH: Aspiring essayist, horrible taste in men, petulant,  broke. MARNI: Some sort of art job, trapped in an all-too-loving relationship, the reasonable one. JESSA: Really annoying British accent, world traveler, wears sheer maxi dresses in front of children. SHOSHANNA: NYU undergrad, wears pink juicy track suits, virginal virgin, FUCKING LOVES SEX AND THE CITY (Which is totally not this show, right? Right?)
The premise is not a new concept (See: Sex and the City, Girlfriends, Cashmere Mafia, Designing Women, Lipstick Jungle)  but something about it deeply confuses and, dare I say it, offends me. The show enrages me on a number of levels.
Pictured: White Middle Class Ennui
For starters, the show offends me as a working woman. Everyone knows this economy knows that jobs are hard to come by and many very educated college graduates have had to compromise and take jobs that might not be in their chosen field. In Girls, however, the idea that a young woman in her twenties might have to work at a job to support herself instead of devoting all her time writing their novel or traveling to Paris is as offensive as suggesting Miley Cyrus headline Pitchfork.
Instead of telling her boss at her internship how she's made herself valuable to the company and demands to be made a full-time employee like Suze Orman teaches us from Heaven, Hannah, our main character, tells her boss that she's broke and needs the job because she needs the money. He lets her go.
On a job interview, Hannah says (as a joke) that date rape disappeared at her interviewer's college after he graduated. Um. What.
Women in their twenties are presented as straight up dummies when it comes to their careers. That's flattering.
Crying on the Inside
Much has been said about the racial make-up of the cast and background players on the show. I won't say too much about it but they live in Brooklyn and don't know any colored people? Okay. I guess I'll just move to Smurf Village and never hang out with Smurfette.
The only people of color are doctors, other hipster interns, and homeless men. They aren't characters, fully realized people. They are props that serve the plot.  
The way women's sexual agency is presented on the show is baffling.  In my experience from talking to my friends and other young women I know, for the first time in our sexual lives, we are having sex that satisfies us. We know what orgasms are, we know our limits, we are willing to experiment, we are not afraid to ask for what we want, we're buying our own high-end luxury condoms and lube. Our relationships may not last longer than a dress from Forever 21 but we're getting off.          
The second episode of Girls opens with Hannah having sex with someone who describes a long, sordid, and uncomfortably detailed story about discovering Hannah walking down the street. Oh, in this story, she's an 11-year old junkie prostitute with a Cabbage Patch backpack. Hannah never stops and says "Hey, this guy might not be a good choice for me" and jokes that "it's a whole platter of stuff" instead of saying "a whole platter of evidence I will be required to recite as instructed by the prosecution as a character witness in his rape-murder trial."
Hannah's best friend and roommate, Marni, is not satisfied with her boyfriend of four years. She's not enjoying sex with him anymore. She can't tell him "I want you to be rougher" or "I want to break up with you." Yes, a woman who is in a four year relationship can't tell her partner what she wants in bed. This character is the reasonable, mature one. Strap yourself in, all the people.
 Plus this character says "Really?" when David Mamet's daughter, Joyce the lesbian from Mad Men, freaks out and reveals she's a virgin. Marni tries to sympathize by telling Shosanna (Mamet Jr.) that she ran over a puppy once. I'll just leave that there.
Pictured: A "Healthy" Relationship
But it's really the female tv watcher in me that is the most upset. It's the consumer of media. To be a woman on TV now, you have to be a mess and you have to not care about it.
             Hannah may cares about her friends, her sex life, her means to live but she isn't going to care about caring about them. She doesn't pursue anything in her life with passion or drive. She merely thinks things should drift in and out of her life to her best advantage with little to no work on her part. She asks her parents to support her financially. She tells them "she's willing to get thrifty about this." Instead of presenting her parents with a budget, a rental application for an apartment that costs two-thirds of what she's currently paying, and an excel spreadsheet of how cutting out diet coke and cabs will save her $145 a month, she says "she willing to get thrifty." At the end of the scene, she steals $20 from the hotel maid's tip her parents left in the room where she's sleeping of the opium tea she drank. Thrifty, theft from someone who isn't in as wonderful position as you; tomato, tomahto.
The whole sequence is underscored with precious acoustic music. If I were scoring this show, that moment is precisely where Darth Vader's theme would kick in.
            I'd rather watch Leslie Knope, to be quite honest, as an example of a complex, strong female character. Leslie Knope cares about her job, cares about her friends, her flaw is a naïve passion and she acts believing everyone else has the same honesty, drive, and passion that she does (Are we describing my dating life here?). "In 'The Debate', Leslie doesn't just hear about the people who are upset with her; she stands before them and tries to impress them. And they are not impressed." (AVClub)
Our Next President
Hannah stands before the people who aren't impressed with her, half-asses a few attempts to get what she wants, and expects them to be impressed. And they are not impressed. I am not impressed.
It's funny to watch a character's point of view clash with other character's and societies but it's very boring to watch a character with no point of view. It's also boring to watch a character whose point of view is a shrug that makes her Urban Outfitters sweater (that she can't afford) slide off her shoulders.
Indifference is not engaging.
Daria, a character that was a touchstone for many Gen-X, Gen-Y, and even some Millennials who remember when MTV played music videos, could be described as someone who didn't care. That's not true, she cared very strongly about trying not to care, about appearing as if she didn't care. She was aware of the expectations placed on her as a young woman, a consumer, and a student and she tried very actively to appear as if she didn't care if she disappointed the world. But Daria was a successful student with a small circle, Jane and Jody, and a family that loved her. She protected the people she cared about when they were in trouble and even attempted to restore order in her universe when her materialistic sister abandoned her shallow values.
This girl cares more than Hannah. That's damning.
Comedy is tension being released; it's waiting for Jim Carrey to sit on a pie that WE ALL CAN SEE or wondering just what Ricky is doing to do to Lucy for dressing as a matador and ruining his big night at the club. On Girls, I just can't find the tension. The stakes aren't high but not all comedy has to be life or death.
There's plenty of comedy in watching Liz Lemon eat a sandwich that she doesn't want to throw out but the emotional stakes are there. The sandwich represents Liz Lemon having it all or  losing her boyfriend because of her own selfish behaviors. The sandwich means everything to Liz in that moment.
I don't feel any tension in Girls. A pregnancy scare is treated with the same weight as a parking ticket. We're talking about twentysomething girls here. My friends would rather have 4,000 parking tickets than get pregnant.
Another dynamic of stakes is played out here, not only does comedy make the trivial important, it makes the important trivial. A discussion in the war room to drop a nuclear bomb ends in a whipped cream pie fight. However, the comment of "Isn't it ridiculous that this character is taking this very serious thing so lightly?" never appears on Girls. The character who is never worried she might be pregnant is not treated like a freak for not being freaked out. An abortion is treated with the same seriousness as a dental cleaning but there's an undercurrent of anxiety under the whole thing. The joke could be "They don't take abortions seriously! Aren't they wacky!" but the "joke" is "They don't take abortions seriously because they are ultimately being confronted with their own mortality and the fact that they may never be mothers." HILARIOUS!
So I'm supposed to worry about these characters who never worry and don't take the world seriously?
Am I supposed to laugh and mock these characters as satires of what girls in their 20's behave like or am I supposed to see myself in them and laugh at just how much "I've totally been there?" The exaggeration and wink at the camera for satire isn't present and these characters are certainly relatable but they damn sure aren't likable.
Not only do the characters have a point of view but the show should as well. The writers and creators should be able to answer the question: "Why this show? Why now?"
30 Rock is a re-imagining of The Mary Tyler Moore Show: an examination of the "can women have it all?" question interpreted through the lens of consumerism, white liberal guilt, and fertility science of the '00's. Sex and the City posits the radical idea that the fruits of the feminist movement is that women can enjoy sex just as much as the big boys. Girls is about how hard it is to be in your 20's. Why this show? Why now?
The current political and cultural climate is chock-full of conflicts – both internal and external. The election of a black president, the war in Afghanistan, the cupcake craze, the constant access to any and all information, the economic downturn, the effect of that downturn has on recent college grads, a birth control method that makes you have your period only four times a year, the extended adolescent aided by Obama extending being covered by your parents' healthcare until age twenty-seven, a phone that talks to you.
TECHNOLOGY YAY!
All of these themes would be a fertile lens through which to view the lives and friendships of these young women. In a discussion about a love interest not texting our main character back, her friend reveals "Face to face is ideal but that's not of this time." This comment should be presented with some commentary: is this an unrealistic expectation of sexual partners or is this a reflection on the disposable nature of our relationships or is this an insight into the sexually aggressive nature of these women that they don't need regular contact with their sexual partners?
Nope. Just none of these. How am I supposed to connect with this show as a whole if I can't even figure out what it's trying to say? A pilot should lay out the central themes of the series and give us a taste of the conflicts, both internal and external, for the main characters.
So what is the central theme of Girls? "Being Young is Hard"? "Being White is Hard?" "Being Young, White, and not giving half of a fuck is hard"?
"It's about girls!" isn't a theme. It's the mission statement for Lisa Frank Trapper Keepers.
Just because the show presents young women in, to give credit where credit's due, a realistic setting with realistic dialogue doesn't mean it's for all women or reflects the voice of this generation of women aged 22-28. Just because the show has women characters and women created/written/acted, all young women aged 22-28 shouldn't be expected to slurp it down from an Anthropologie teacup set.
Precious and Twee. I'll take another cup, please!
A show has to say something about its characters and its world and the world that the audience lives in.  Girls hasn't made up its mind about whether it's a satire or a parody or a musical mystery.
Until Girls decides how I should feel about its characters and its world and our world, I'm fine not letting it define my sisters and me.
Plus Hannah says "Maybe I'm wanting AIDS" so she can have the ultimate reason to be mad at her "boyfriend." I'll just fucking leave that there.
This blog is to provide some insight into the mind of an improviser/single lady/consumer of pop culture as I navigate the world of living alone, dating, and trying to make it in Chicago's improv scene.
I'll be featuring whatever happens to come into my mind and makes me laugh.
So please, take a beer from the fridge and hang out for a while.
-Ali B